Introduction to Teaching Development Center
After the school was renamed the University of Science and Technology,
in order to pursue the excellence of teaching, and enhance the overall performance of the school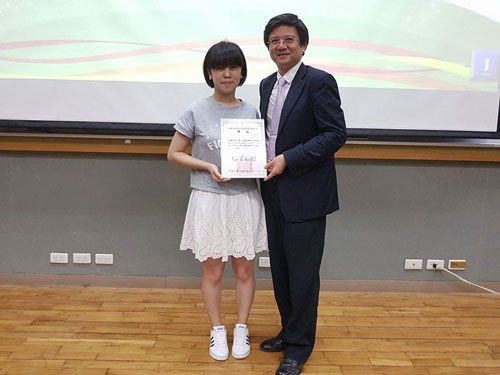 and furthermore to strengthen the professional development of teaching and provide great teaching quality, so in August 1, 2006 formally established "Teaching Development Center". To provide teachers the space of growing of teaching knowledge and sharing of teaching experience, but also to be the platform of teaching activity communication and information providing and exchanging.
The main mission of the Center is to assist teachers for teaching development, and to improve the teaching quality, to plan learning activities for teachers, to select and reward the excellent teachers, to set teaching evaluation for teachers, to provide teaching materials and teaching norms production consultation, digital teaching development and plan.
To co-operate the development and performance of the center business, the Center will set up the office in Hsinchu in the future, and will also promote various types of seminars to enhance teachers' professional knowledge and technology through school planning and teaching excellence. To reward or encourage the teaching quality in all respects and to develop the function and mission of the center effectively.
Service items
● Whole school teacher seminar or study camp
● Excellent teacher of the year rewarding
● Important teaching conference news bulletin
● Implementation of teaching norms and teaching schedule
● Conduct student opinion survey
● Teacher teaching materials to help
● Ministry of Education on the school project award
● other to promote the quality of teaching-related business to promote and coordination