Center for Development of Teaching and Learning
Since 2005, the year of being renamed China University of Technology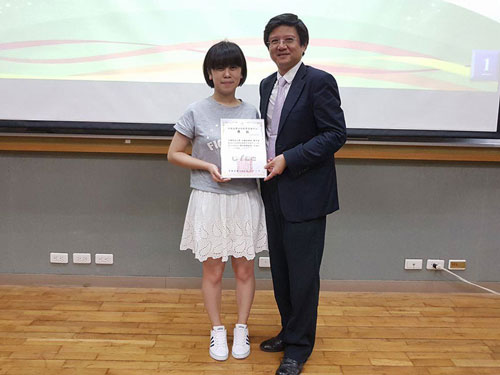 the University has been fully committed to pursuing excellence in teaching, to enhancing its overall performance, to strengthening the professional development and growth of the teachers, and to offering high-quality teaching and learning. To put the guiding principles and philosophy into practice, the Center for Development of Teaching and Learning was thus established on August 1, 2006, aiming to become a hub of advancing teaching knowledge and sharing teaching experience, and a platform to demonstrate teaching activities and exchange teaching-related information.
The main missions of the Center are:
●To assist faculty members in the development of teaching and learning;
●To raise teaching quality;
●To organize workshops on teaching methods and techniques for the faculty;
●To select and reward excellent teachers;
●To design and implement teacher evaluation system;
●To provide teaching materials and consultation service on the production of course design;
●To plan and develop digital teaching.
To facilitate the Center's development and performance, a branch office was set up on Hsinchu campus. Through the University's planning and the promotion of the Project on Excellence in Teaching and Learning, the Center has offered a wide range of seminars focusing on the enhancement of the faculty's professional knowledge and skills. Furthermore, various ongoing incentives are provided for teachers to improve teaching quality,and prizes are awarded to teachers with high-quality teaching on a semester basis. All efforts are made to accomplish the Center's functions and missions effectively.
Service
●Organizing workshops, seminars or teacher camps,all open to the entire faculty
●Annually presenting The Teaching Award for Excellent Teacher of the Year
●Releasing important, teaching-related meeting information
●Inspecting the production of course design and syllabus
●Conducting teacher evaluation by students
●Assisting teachers in making teaching materials
●Carrying out the projects of which grants are from the Ministry of Education
●Promoting and coordinating other non-mentioned teaching-related affairs which will boost the quality of teaching