Introduction
Based on the design, new media technology, aesthetics, and art, the main theme of the development is to cultivate students' employability, to guide computer hardware and software applications related to design, to emphasize the integration of creative design and marketing management, to arrange professional internships, strengthen guidance counseling, and also to train students in visual communication design. The department and students have cultivated the latest concept of green design for two consecutive years through the Ministry of Education's Green Design Grant, and graduates have been successfully employed.
Features
Students are trained in core visual communications domain. Systematic development and application of digital media design is taught, including spatial, advertising, packaging, editing, exhibition, etc. Cultivation of skills are emphasized in printing, photography, audio-visuals, and media design, applying the latest technology. Teachers apply both theory and practice in their teachings. Vigorous guidance is offered in license inspection, competition, exhibition, and internship to enhance practical skills. By combining theory with practice, we have earned accolades both locally and internationally. This strengthens students' ability to obtain future employment.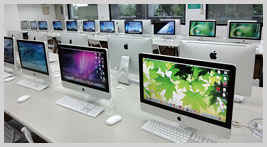 The MSc in Accounting and Finance is especially useful for those graduates with work experience in accounting looking to gain essential practical skills in finance - and, of course, vice versa.
Development
Graduates of this major are able to pursue various channels to advance their education. They may pursue visual communications graduate applied arts, advertising and communications, and digital media design.
Curriculum
Based on the career planning of students, the needs of the marketplace, competitions, and licenses, this program is divided into two modules: (1) Visual Planning and Design and (2) Digital Imaging Design. The four major areas of expertise include: (1) Graphic Design, (2) Digital Multimedia Design, (3) Communication and Marketing, and (4) Arts and Humanities.
The compulsory courses and elective courses are planned according to the development goals of visual creative design, planning, marketing and integration. The professional core curriculum focuses on building the basic competencies of visual communication design, planning and marketing, and creative aesthetics.
In line with development goals and operational objectives, we are planning the programs of: "Hulk - Green, Local, Humanities", "Designing Creative Aesthetics on the Land", "Green Design Strategy and Practice", etc., in conjunction with digital content creation and other media tools. Related curriculum design and multi-integrated teaching strategies that combine international perspective with geography include: 13th School Art Exhibition in Taozhu Miao Area, National Technical School Plane and Advertising Design Contest, Hakka Art and Design, Dihua Street Historic Building Marketing and Design Competition, IDA Taipei World Design Exhibition, Ministry of Education Model Project.
Professional module planning, integrating of workplace practices, and theoretical design and planning are the main focus. Developing students' creative expression and concept execution ability, cultivating students' professional knowledge and practical production skills such as advertising planning design, marketing, packaging design, editing design, exhibition design, media design and webpage animation, are all within the core field of visual communication design.
Arrangements have been made with advertising agencies, television stations, photography companies, digital media, design companies, and printing plants to provide guaranteed internship training for our students, thus allowing for the development of a full range of talent.
vision
Continuing Education Development: Graduates of this department may enter the Institute of Visual Communication Design through a variety of further education channels and continue their studies in the fields of applied arts, advertising, digital media design and other related fields. Employment Development: Students can engage in visual creative design, digital media design, video communication design, and other related industries.